Made in the USA—Sweatshop Free
peaushun5
PRTTY Peaushun Skin Care Skin Tight Body Lotion Plain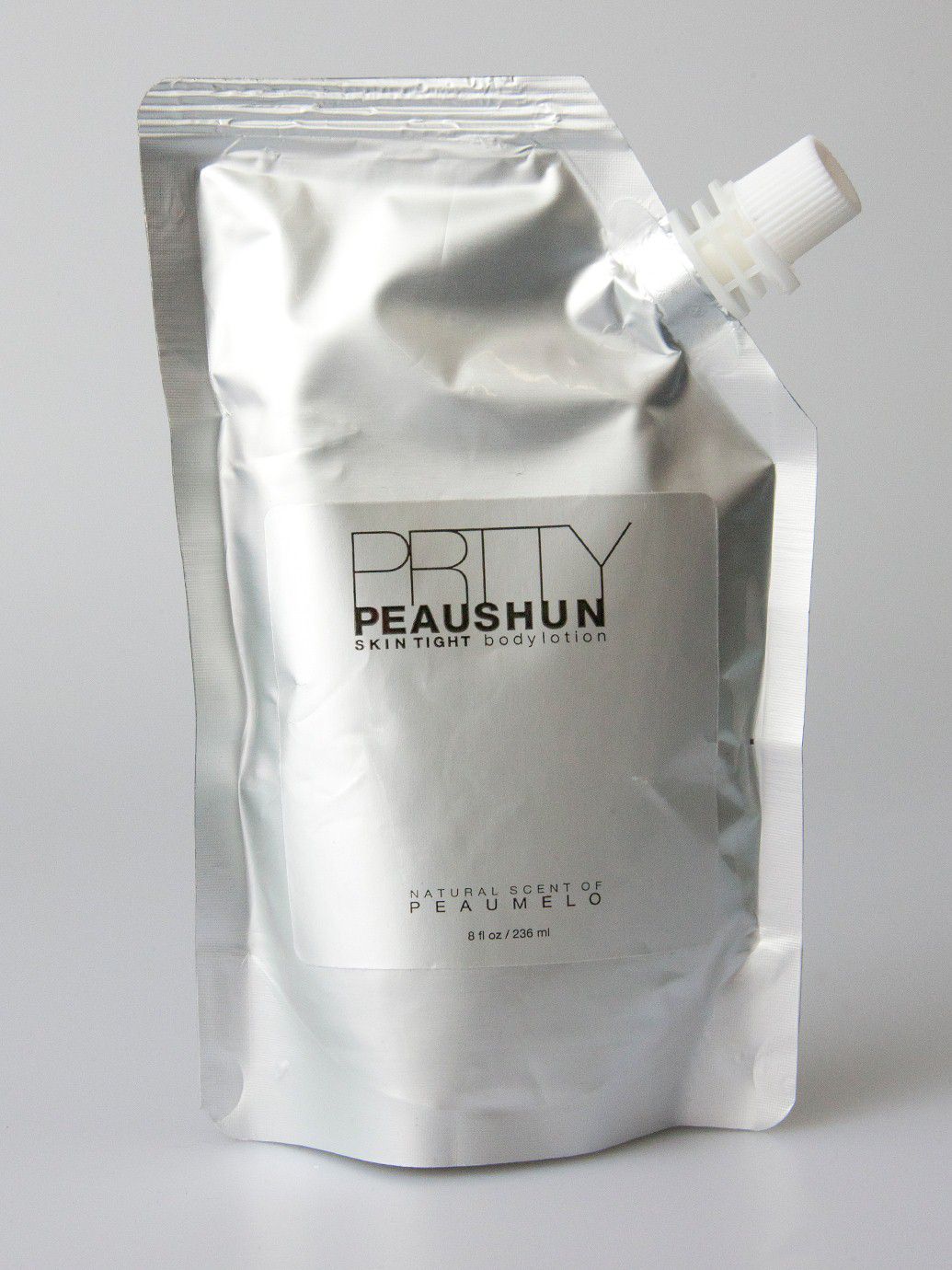 peaushun5
PRTTY Peaushun Skin Care Skin Tight Body Lotion Plain
This item is on sale in select colors and sizes.
Free Shipping for Orders $50.00 and Over, and on Returns*
All sales of this item are final. No returns or exchanges.
Prtty Peaushun Skin Tight Body Lotion contains subtle light reflecting pigments in PLAIN, LIGHT, MEDIUM, DARK, and DEEP DARK to give a natural radiance to skin, even out skin tone and enhance muscle tone. It imparts a gorgeous, flattering glow to skin while concealing minor imperfections and enhances definition to create a sexy silhouette. Skin is tightened and the appearance of cellulite, stretch marks, varicose veins, and bruises are minimized.

Created by Makeup Artist Bethany Karlyn, who had been whipping up this proprietary potion for her celebrity clients for years, Prtty Peaushun enjoys a cult following in Hollywood.

Contains Avocado Oil, Grapefruit Wax, Jojoba Gel, Calendula Flower, Green Tea Extract, Rosemary Extract, Allantoin, Arnica, Blue Vervain Leaf. It does not contain any toxic ingredients including synthetic fragrance, synthetic dyes, parabens, petrochemicals, or animal products.

Minimal packaging is designed to take up minimal space in landfills and guarantees you'll get every drop.

Tip: There's no need to agonize about finding the right shade. The formula is incredibly sheer and natural looking. Shades can be mixed or layered for further customization. PLAIN is colorless and flatters all skin tones. It's also safe to use as a facial highlighter.