Made in the USA—Sweatshop Free
bronnerbr
Dr. Bronner's Magic Bar Soap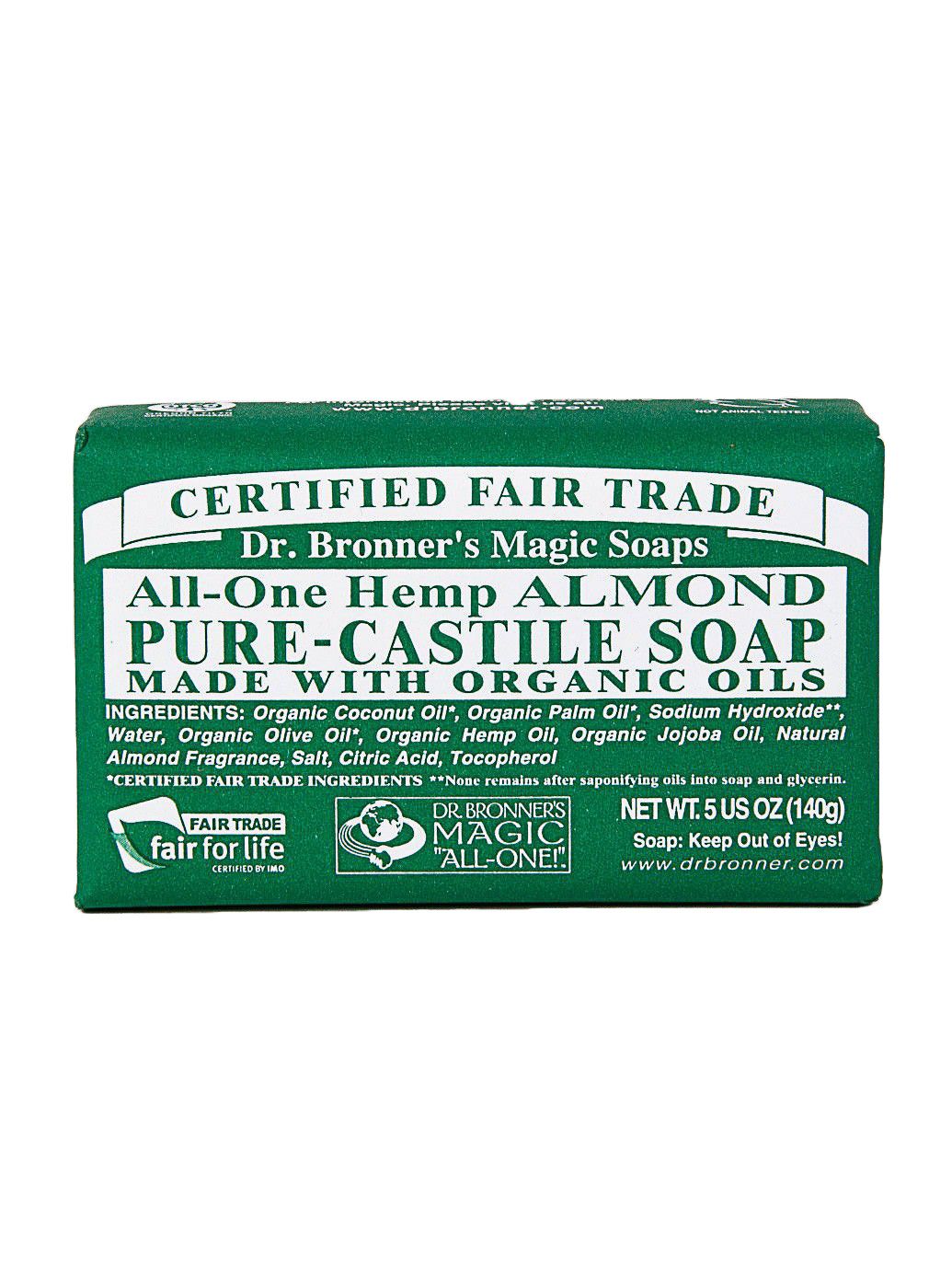 bronnerbr
Dr. Bronner's Magic Bar Soap
Free Shipping for Orders $50.00 and Over, and on Returns*
All sales of this item are final. No returns or exchanges.
100% organic and biodegradable vegetable-based soaps from Dr. Bronner's.

"Enjoy only 2 cosmetics, enough sleep & Dr. Bronner's 'Magic Soap' to clean body-mind-soul-spirit instantly uniting One!" - 32 oz Peppermint packaging

"Dr. Bronner's unsurpassed soaps are made with certified organic olive, hemp and palm oils instead of tallow, and contain three times more organic coconut oil than commercial soaps." - Dr. Bronner's company site

"It bathes feet, brushes teeth, shampoos hair, sprays pests, cleans linens -- and gets the Word out." - Esquire 1973

"It will probably never be clear whether it is the soap or the message on the bottle which has made Dr. Bronner's more than a product, but a symbol of an ideal, and an ideal product. " - Dr. Bronner's company site



• US Shipment Only • 5 oz.