Made in the USA—Sweatshop Free
rsae502m
Marcia Hafif Cadmium Red/Cobalt Blue Woven Cotton Bag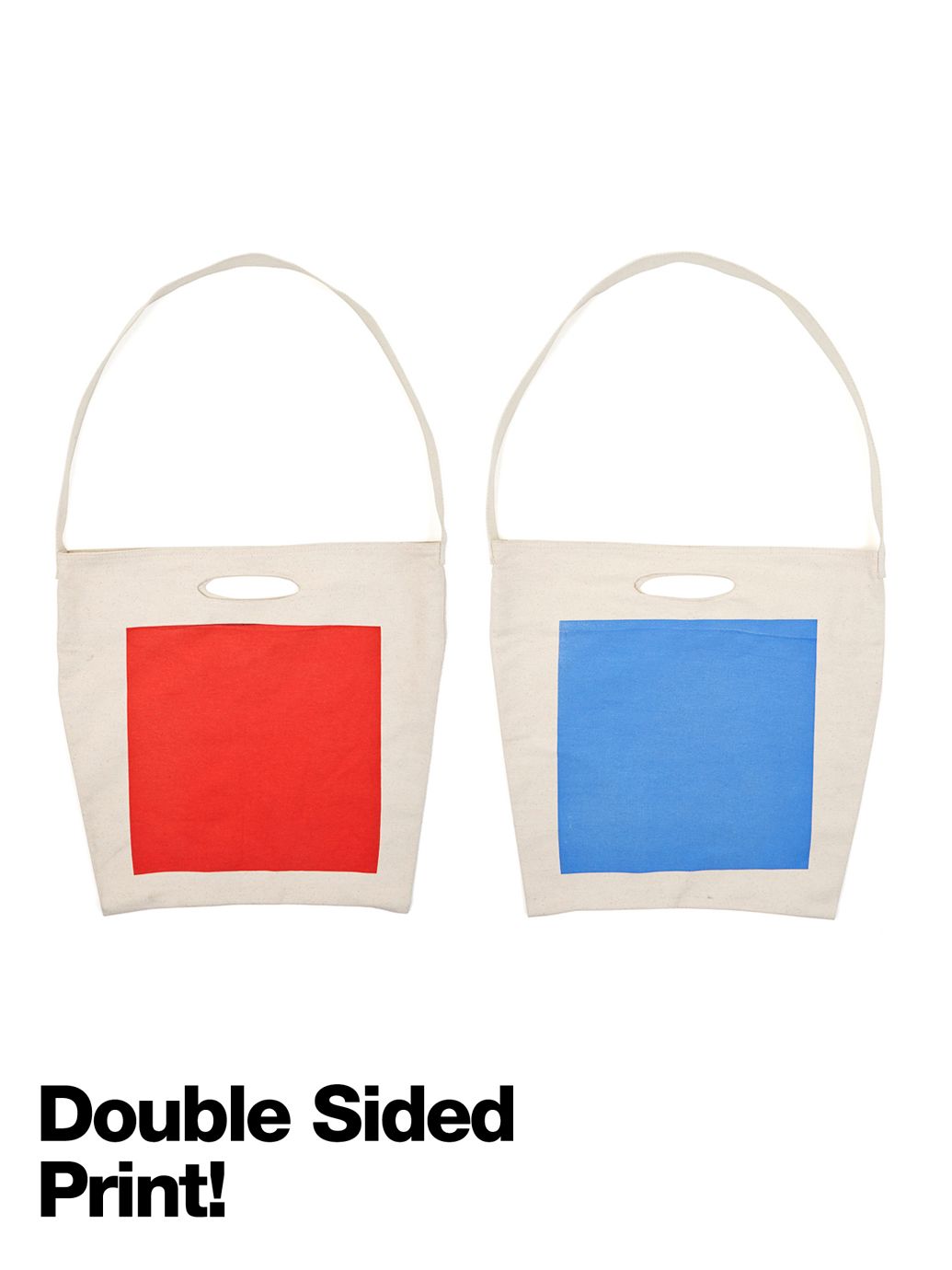 rsae502m
Marcia Hafif Cadmium Red/Cobalt Blue Woven Cotton Bag
Free Shipping for Orders $50.00 and Over, and on Returns*
All sales of this item are final. No returns or exchanges.
Our classic tote bag featuring a print by Marcia Hafif, inspired by her color painting series.



• Bull Denim (100% Woven Cotton) construction • Dimensions: 18 1Ž2" x 17 3Ž4" (47cm x 45.1cm) • Shoulder strap




American Apparel is honored to locally design and produce merchandise related to Made in L.A. 2014. The Hammer Museum's biennial exhibition Made in L.A. 2014 features work by 35 Los Angeles artists with an emphasis on emerging and under recognized artists. It debuts recent work and new painting, installation, video, sculpture, photography, and performances created specifically for the exhibition. American Apparel is a proud supporter of the arts and "making things" in Los Angeles and is the largest producer of textiles and clothing in North America. The Hammer Museum is a cutting-edge visual arts institution that believes in the promise of art and ideas to illuminate our lives.

About the Artist

Where She Lived: ***Needs to be shown as columns***

1929 Pomona, California.

1935 Laguna Beach, California. 1942 Idyllwild, California

1947 Claremont, California

1953 La Verne, California

1960 Los Angeles, California

1961 Rome, Italy

1969 Laguna Beach, California 1971 New York, New York

1999 New York And Laguna Beach

Visit http://hammer.ucla.edu/made-in-la-2014/ for more information.