Made in the USA—Sweatshop Free
gabrielkuri
Gabriel Kuri Blank Check Throw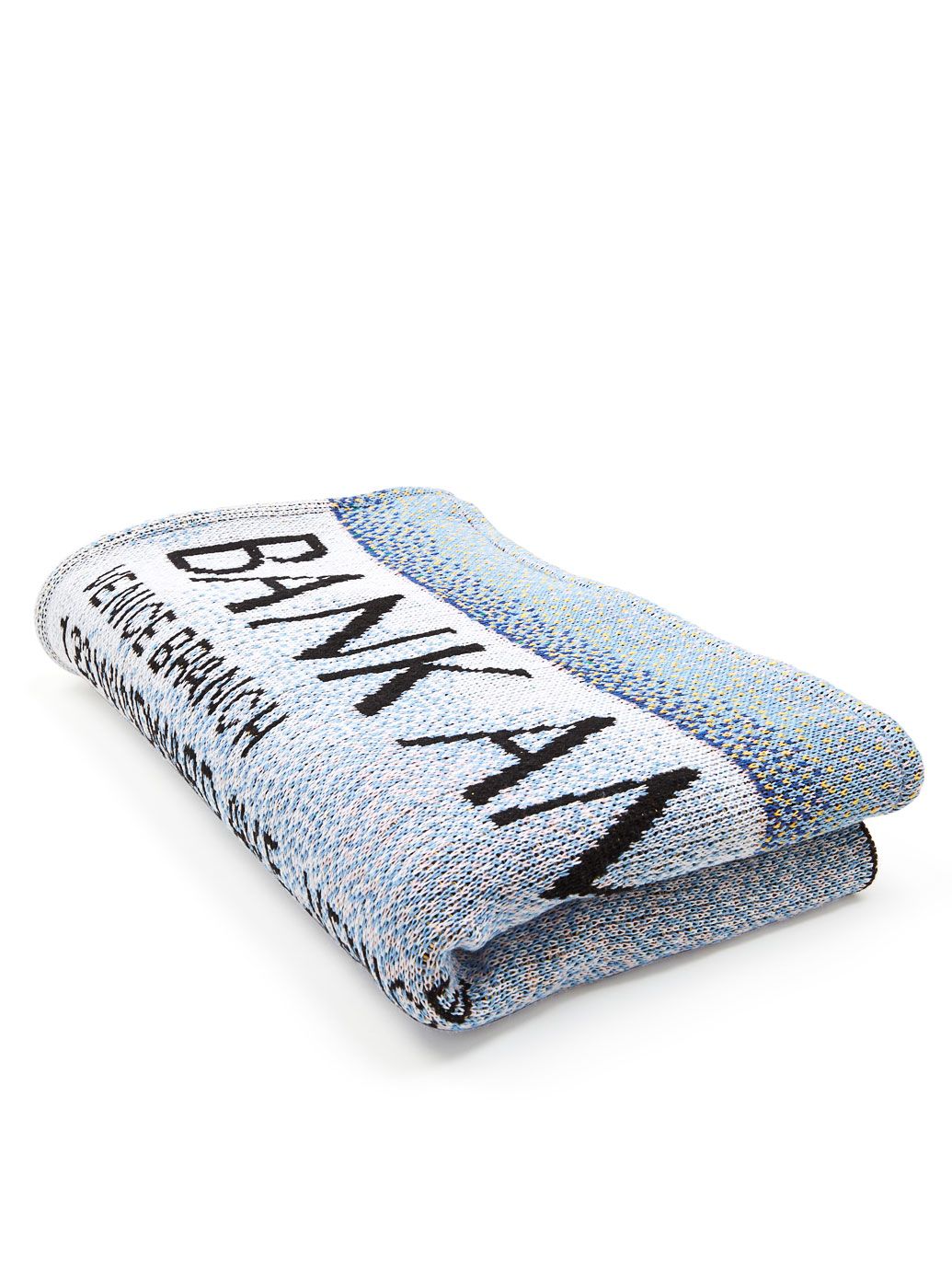 gabrielkuri
Gabriel Kuri Blank Check Throw
Free Shipping for Orders $50.00 and Over, and on Returns*
All sales of this item are final. No returns or exchanges.
Perfectly sized and cozy knit throw, with an exclusive and custom design by Gabriel Kuri entitled "Blank Check". This blanket was made using yarn which was made from recycled jersey fabric scraps from the American Apparel factory.
• 55% Recycled Cotton 45% Polyester construction • Throw measures at 41 1Ž2" Width at center and 59 1Ž2" Length at center.

American Apparel is honored to locally design and produce merchandise related to Made in L.A. 2014. The Hammer Museum's biennial exhibition Made in L.A. 2014 features work by 35 Los Angeles artists with an emphasis on emerging and under recognized artists. It debuts recent work and new painting, installation, video, sculpture, photography, and performances created specifically for the exhibition. American Apparel is a proud supporter of the arts and "making things" in Los Angeles and is the largest producer of textiles and clothing in North America. The Hammer Museum is a cutting-edge visual arts institution that believes in the promise of art and ideas to illuminate our lives.

About the Artist

Born 1970 in Mexico City, Gabriel Kuri creates visually refined sculptures, collages, installations, and photographs, working from repurposed natural, industrial, and mass-produced objects (insulation foam, shells, soda cans, and stones, to name only a few). In Kuri's work, which is often responsive to its exhibition site, questions of form and the nature of sculpture are of equal importance to more social, political, and economic concerns regarding the circulation of commodities (artworks included) and information within a global market.



Visit http://hammer.ucla.edu/made-in-la-2014/ for more information.