Need Assistance?
1-888-747-0070
1-213-688-1474
7am-12am PST(M-F)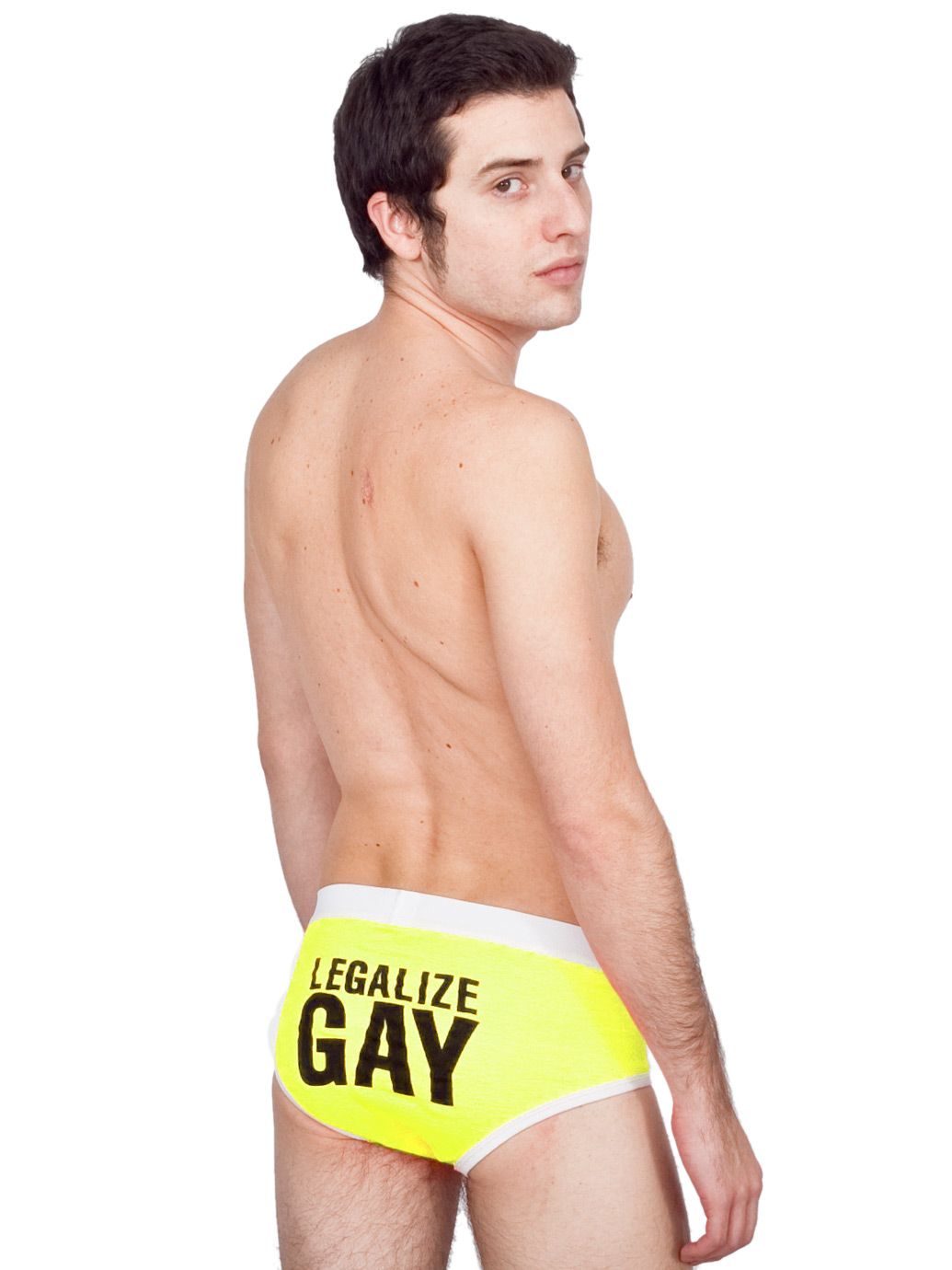 4415lg
Legalize Gay Baby Rib Mens Brief
Color:fluorescentyellow/white/black
Locate This Item at a Nearby Store
All sales of this item are final. No returns or exchanges.
In the fall of 2008, Proposition 8 passed in California, striking down the legalization of same-sex marriage. Since that time, several states across the country have voted to legalize same-sex marriage, or recognize those performed in other states.

With many of our employees and customers identifying as gay, lesbian, bisexual or transgendered, we are a company that is vocal about our support for the protection and advancement of gay rights, and we hope that the rest of our fifty states take the necessary steps toward equal rights for all, and legalize same-sex marriage.

Visit legalizegay.com for more information on the initiative.


100% Baby Rib cotton construction
Elastic waistband
Elastic trim
Matching front panel
Front opening
Fluorescent colors - machine wash separately
Stain removers cannot be used on Fluorescent colors
Shrinkage: will shrink an average of one size when put in the dryer
View a woman in this unisex style.