Need Assistance?
1-888-747-0070
1-213-688-1474
7am-12am PST(M-F)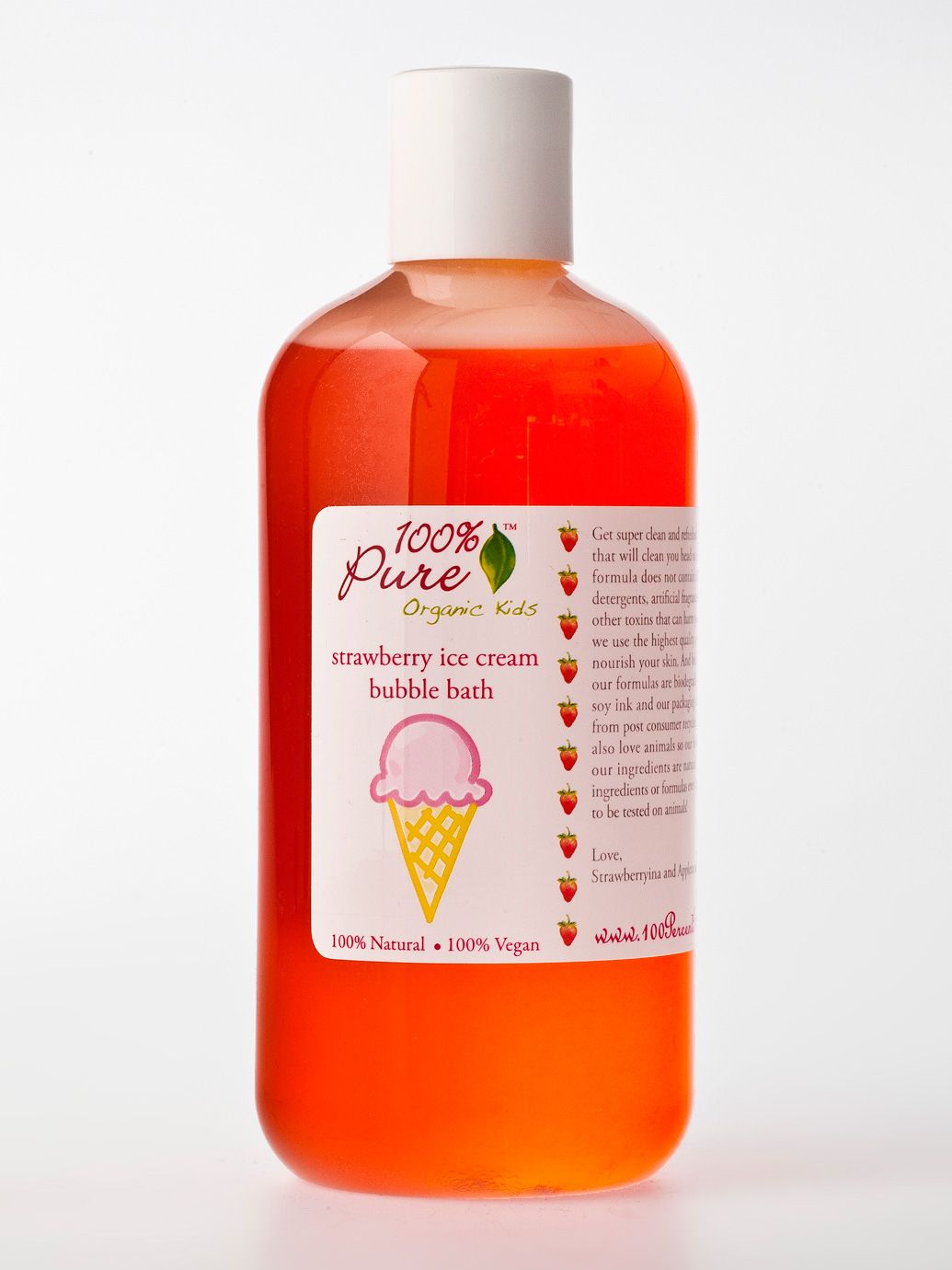 100pure8
100% Pure Cosmetics Yummy Strawberry Bubble Bath 12oz
Specifications
Locate This Item at a Nearby Store
All sales of this item are final. No returns or exchanges.
Make bathtime fun with ice cream bubbles! This sulfate free cleanser will leave skin refreshed and conditioned. Formulated with the highest quality organic ingredients, it's so gentle that it can be used on children ages 2 and up. And because the formula is completely nontoxic, it's safe for the whole family.

This product is not made by American Apparel. It is a part of our Beauty & Grooming collection, a curated selection of products manufactured by other companies that we admire. Our beauty experts have tested each product that we sell and believe in their superior quality, design and effectiveness.

Organic Ingredients: Coconut Cleanser , Aloe Juice, Extracts of Strawberry, Chamomile, Cucumber, Strawberry Juice, Strawberry Flavor, Vitamin E, Extracts Vanilla, Rosemary,Oregano, Thyme, Goldenseal, Lavender, Japanese Honeysuckle

All 100% Pure Products are free of synthetic chemicals, chemical preservatives, artificial fragrances, artificial dyes, cheap fillers, harsh detergents, and petrochemicals. 100% Natural, Vegan, Gluten free. All labels are printed with soy ink and formulas are biodegradable. Packaging made from recycled material.

Made in USA.



Please Note:


This product is concentrated. A little goes a long way.